This is a 4 week course that is run on a 1 to 1 basis. This means we are totally flexible in our lessons and can tailor them to any particular struggles you are experiencing or goals you would like to work towards.
The training is based on concepts and learning through games and play, which at the same time helps you build the valuable relationship between you and your dog. These classes are about people and pups enjoying the sessions and focussing on having
FUN!
* We are sometimes able to accommodate 2 puppies if they are of a similar age and friends would like to train together. Please contact us to discuss further.
Are you:
Looking for an individual training class?

Expecting the class to be tailored to your needs?

Wanting to have fun whilst training your dog?

Anxious about being in a large group or class situation?
Do You Want A Puppy:
That is confident and optimistic

That has a great recall

That knows how to be calm and settled when necessary

That will be totally focussed on you

That you can enjoy off lead walks with
More About Puppy Fun And Games At Wagtails
The lessons are between 45-60 minutes long, depending on the attention span of your puppy! We have both indoor and outdoor facilities which means we can be totally flexible on where we hold the class depending on the weather. No standing out in the rain or snow! We have a large gravel parking area on site for your convenience. Depending on the weather we also have the benefit of a Herbal Healing Garden for your puppy to sniff round and explore for some additional enrichment.
We also provide access to a number of e-books throughout the course which supports the lessons and games that you will be playing! Be prepared for homework too!! The more you play the games with your pup the quicker they will learn, but it is so much fun it doesn't feel like learning.
"We play for a fun time not a long time!"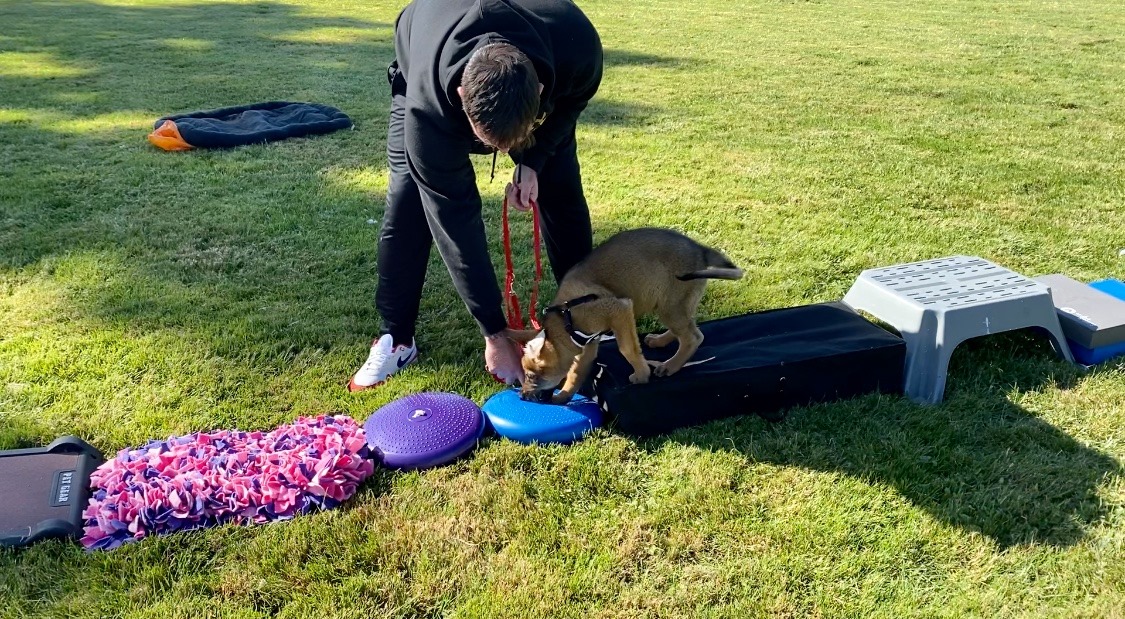 Class Times
Contact us to discuss a convenient time
Price
£100 for 4 week course
We are thrilled to be an official partner of tug-e-nuff we love all their products and regularly use them in our lessons, so that means you can try before you buy!
Just click on the Partner badge to go to their fantastic website, if you would like a 10% discount off your first order just type Wagtails into the Discount code box, you always get Free Delivery when you spend over £25 and you also benefit from a 45 day guarantee! How amazing is that!
Find Us
53 Ashton Road, Leigh, Swindon, Wilts, SN6 6RF
© Copyright Wagtails Secure Dog Field